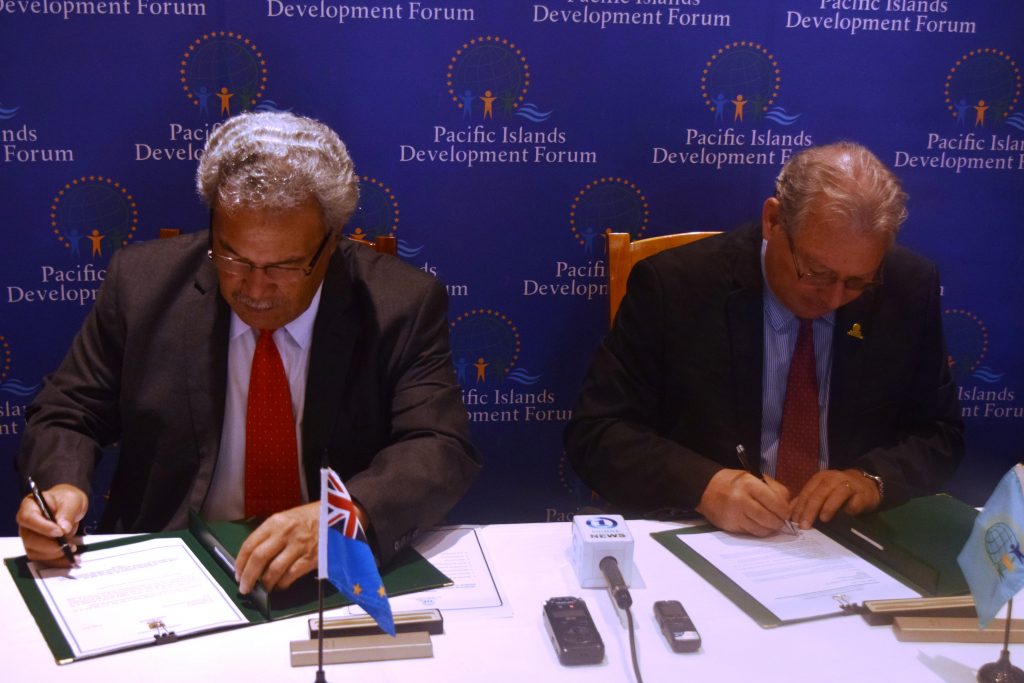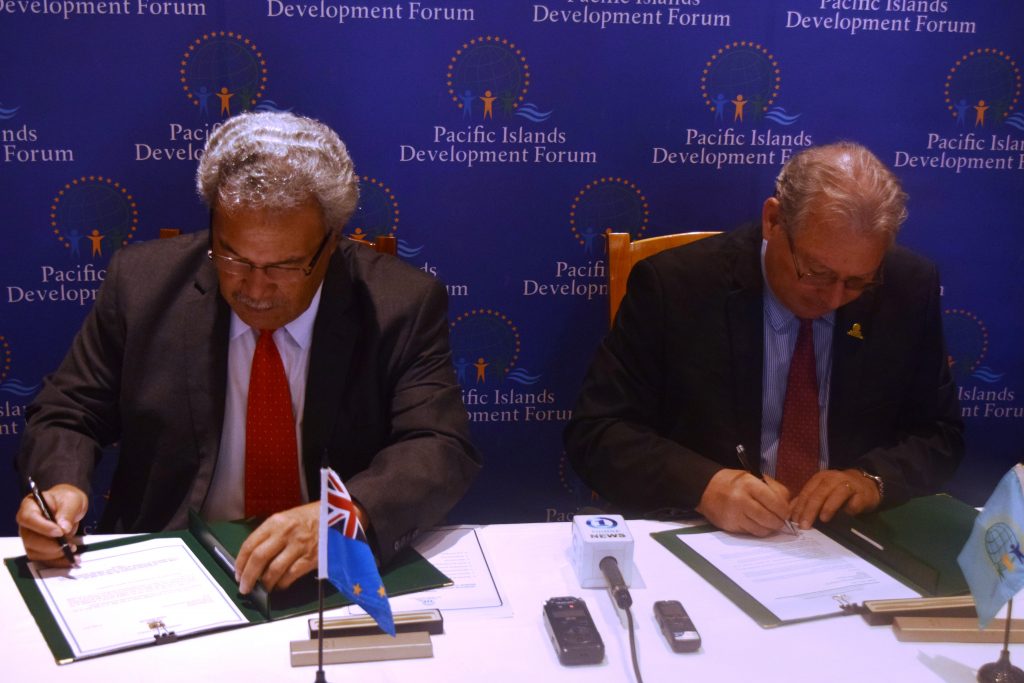 The NSDB is an important part of PIDF's governance structure as they will become PIDF's arm in their member countries, ensuring that there is coherence of policy between the needs at the national level and the policy formulation and related action at the regional level.
It offers member countries a multi-stakeholder platform from which dialogue related to the country's development needs are addressed through a partnership of the public, private sectors and civil society.
"The NSDBs are to be the focal points for in-country consultations, information-sharing and implementation of PIDFs mandate," said the PIDF Secretary General, François Martel during the opening ceremony.
"Because we realise that many of the problems we face today need a joint effort and everyone needs to play their part. This is an important element in the philosophy behind PIDF and quite unique in the region," he further added.
Tuvalu is the fourth PIDF member country to officially establish their NSDB. The Prime Minister of Solomon Islands and current PIDF Chair launched their NSDB after in country consultations in April while H.E The President of Nauru and the government of Republic off Marshal Islands officially established their respective boards earlier in March this year. As the establishment process involves different levels of consultation and approval, more member countries are anticipated to formally recognize their NSDBs.
During the ceremony, Prime Minister, H.E Sopoaga pledged to further engage with PIDF on issues concerning his country's and the Pacific's sustainable development.
The PIDF Secretary General assured the Hon Prime Minister that the Secretariat will closely support the NSDBs through the establishment phase and we will remain engaged to ensure that these bodies remain relevant to the people of their respective countries and that PIDF itself aspires to remain relevant to national needs and remain guided by national priorities.