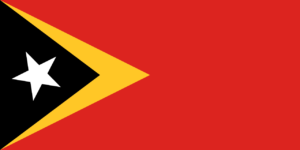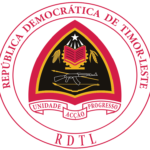 Joined PIDF : 13 July 2016
Official Language: Tetum Portuguese
National Holiday : 20 May (Independence Restoration Day)
Currency : US Dollar
Population : 1,293,119 (2019 estimate)
Population Density : 84/km2
Land Area : 15,410 km2
EEZ Area : 77,100 km2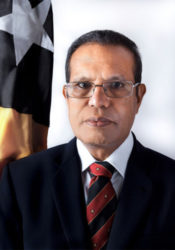 His Excellency José Maria Vasconcelos,
popularly known as Taur Matan Ruak
José Maria Vasconcelos, popularly known by his nom de guerre Taur Matan Ruak is an East Timorese politician who has been President of East Timor since 20 May 2012.
Before entering politics, he was the Commander of the FALINTIL-Forças de Defesa de Timor-Leste, the military of East Timor, from 2002 until 6 October 2011. Prior to serving in the F-FDTL, he was the last commander of the Armed Forces of National Liberation of East Timor or FALINTIL, the insurgent army which resisted the Indonesian occupation of the territory from 1975 to 1999.
Born: October 10, 1956.
Spouse: Isabel da Costa Ferreira (m. 2001)
Timor-Leste (Timór Lorosa'e in Tetum) is officially known as the Democratic Republic of Timor-Leste. It is a sovereign state in Maritime Southeast Asia. It comprises the eastern half of the island of Timor, the nearby islands of Atauro and Jaco, and Oecusse, an exclave on the northwestern side of the island, within Indonesian West Timor. The country's size is about 15,410 km.
Timor-Leste  is a democratically-governed, independent nation with an elected President and Parliament. Following successful presidential and parliamentary elections and a peaceful change of government in 2012, UN and Australian-led peacekeepers departed Timor- Leste.
Decades of occupation and periodic eruptions of post-independence violence have left Timor-Leste with extremely poor infrastructure and limited economic opportunities. Electricity, telephone and telecommunications, roads, and lodging remain unreliable, particularly outside of the capital. Timor-Leste's economy relies largely on revenues from offshore oil and gas production.
Timor-Leste's Membership in International Organizations
Timor-Leste's foreign policy places high priority on its relationships with Indonesia, Australia, other neighbors, and friendly countries and donors, most notably the Community of Portuguese Language Countries (CPLP) and member states of the Association of Southeast Asian Nations (ASEAN). Timor-Leste began its two year presidency of the CPLP in 2014 by prioritizing economic integration between member states, as well as joint exploration and production of oil and gas. One of its top foreign policy objectives is to join ASEAN. Timor-Leste applied for ASEAN membership in 2011, but an ASEAN decision to admit the nation is still pending.
Timor-Leste and the United States belong to many of the same international organizations, including the United Nations, ASEAN Regional Forum, Asia/Pacific Group on Money Laundering, International Monetary Fund, and World Bank.