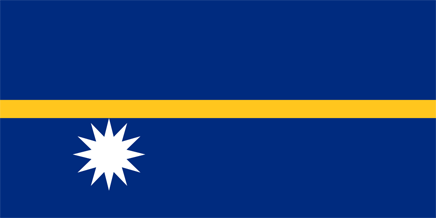 Joined PIDF : September 2015
Official Language : English
Exports: 64,000 (2005): phosphates.
Imports: n.a. (2004 est.): food, fuel, manufactures, building materials, machinery. ​
​Major trading partners: none.Special relationship within the Commonwealth of Nations.
​Communications: Telephones: main lines in use: 1,900 (2009); mobile cellular: 6,800 (2012). Broadcast media: 1 government-owned television station broadcasting programs from New Zealand sent via satellite or on videotape; 1 government-owned radio station, broadcasting on AM and FM, utilizes Australian and British programs (2009). Internet hosts: 8,162 (2012). Internet users: n.a
.
Transportation: Railways: total: 5 km; note: used to haul phosphates from the center of the island to processing facilities on the southwest coast (2001). Roadways:  total: 30 km; paved: 24 km (2002). Ports and harbors: Nauru. Airports: 1 (2013).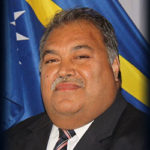 Baron Waqa - President of Nauru
Baron Divavesi Waqa is a Nauruan politician who has been President of Nauru since 11 June 2013.
Born: Dec 31, 1959 (age 56) · Boe District, Nauru
Office: President of Nauru (Since 2013)
Previous office: Minister of Education (2004 – 2007)
Timeline
2003: He was elected in the May 2003 elections to the Parliament of Nauru, representing the constituency of Boe.
2007: Waqa remained loyal to his Administration during the ministerial crisis which occurred in 2007.
2014: In January 2014, he survived a vote of confidence over his deportation of the Australian resident magistrate Peter Law and the cancelling of the visa of the Chief Justice Geoffrey Eames, also an Australian national.
Nauru, officially the Republic of Nauru and formerly known as Pleasant Island, is an island country in Micronesia in the Central Pacific. Its nearest neighbour is Banaba Island in Kiribati, 300 kilometres to the east. It further lies northwest of Tuvalu, north of the Solomon islands, east-northeast of Papua New Guinea, southeast of the Federated States of Micronesia and south of the Marshalls. With 10,084 residents in a 21-square-kilometre area, Nauru is the smallest state in the South Pacific and third smallest state by area in the world, behind only Vatican City and Monaco
​Education in Nauru
Literacy on Nauru is 96 percent. Education is compulsory for children from six to sixteen years old, and two more non-compulsory years are offered (years 11 and 12).[95] There is a campus of the University of the South Pacific on Nauru. Before this campus was built in 1987, students would study either by distance or abroad.[96] Since 2011, the University of New England, Australia has established a presence on the island with around 30 Nauruan teachers studying for an associate degree in education. These students will continue onto the degree to complete their studies.[97] This project is led by Associate Professor Pep Serow and funded by the Australian Department of Foreign Affairs and Trade.
Health
Obesity in Nauru
Life expectancy on Nauru in 2009 was 60.6 years for males and 68.0 years for females.
By measure of mean body mass index (BMI) Nauruans are the most overweight people in the world;
97% of men and 93% of women are overweight or obese. In 2012 the obesity rate was 71.7%.
Nauru has the world's highest level of type 2 diabetes, with more than 40% of the population affected.Other significant dietary-related problems on Nauru include kidney disease and heart disease.