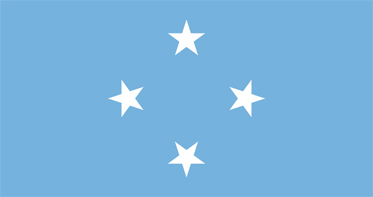 Joined PIDF : September 2015
Official Language : English
Exports: $493.1 million (2011 est.): timber, fish, copra, palm oil, cocoa.
Imports: $446 million (2012): food, plant and equipment, manufactured goods, fuels, chemicals.
​Major trading partners: China, New Zealand, Malaysia, Australia, Singapore (2012).
Economic summary: GDP/PPP (2013 est.): $1.958 billion; per capita $3,400.
​ Real growth rate: 4%.
Inflation: 2.6%.
Unemployment: n.a.
Arable land: 0.62%.
Agriculture: cocoa, coconuts, palm kernels, rice,fruit; timber; cattle, pigs
Labor force: 202,500 (2007); agriculture 75%, industry 5%, services 20% (2000 est.). Industries: fish, timber, mining.
Natural resources: fish, forests, gold, bauxite, phosphates, lead, zinc, nickel.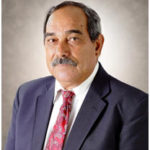 H.E. Peter M. Christian
President of Federated States of Micronesia
Peter M. Christian is the President of the Federated States of Micronesia elected 11 May 2015. Peter M. Christian was elected as a senator in 2007 representing Pohnpei at-large and re-elected in 2011.
Born: October 16, 1947 (age 68), Pohnpei, Federated States of Micronesia
Education: University of Hawaii at Manoa
Party: Independent politician
Presidential term: May 11, 2015 –
Office: President of the Federated States of Micronesia since 2015
First day in office: May 11, 2015
Office of the President
PS53, Palikir, Pohnpei State, FM 96941 | Phone: (691) 320-2228 | Fax: (691) 320-2785
The Federated States of Micronesia (abbreviated FSM) is an independent sovereign island nation and a United States associated state consisting of four states – from west to east, Yap, Chuuk, Pohnpei and Kosrae – that are spread across the Western Pacific Ocean. Together, the states comprise around 607 islands (a combined land area of approximately 702 km2 or 271 sq mi) that cover a longitudinal distance of almost 2,700 km (1,678 mi) just north of the equator. They lie northeast of New Guinea, south of Guam and the Marianas, west of Nauru and the Marshall Islands, east of Palau and the Philippines, about 2,900 km (1,802 mi) north of eastern Australia and some 4,000 km (2,485 mi) southwest of the main islands of Hawaii. While the FSM's total land area is quite small, it occupies more than 2,600,000 km2 (1,000,000 sq mi) of the Pacific Ocean, giving the country the 14th largest Exclusive Economic Zone in the world. The capital is Palikir, located on Pohnpei Island, while the largest city is Weno, located in the Chuuk Atoll.
Each of its four states is centered on one or more main high islands, and all but Kosrae include numerous outlying atolls. The Federated States of Micronesia is spread across part of the Caroline Islands in the wider region of Micronesia, which consists of thousands of small islands divided among several countries. The term Micronesia may refer to the Federated States or to the region as a whole.
The FSM was formerly a part of the Trust Territory of the Pacific Islands (TTPI), a United Nations Trust Territory under U.S. administration, but it formed its own constitutional government on May 10, 1979, becoming a sovereign state after independence was attained on November 3, 1986 under a Compact of Free Association with the United States. Other neighboring island entities, and also former members of the TTPI, formulated their own constitutional governments and became the Republic of the Marshall Islands (RMI) and the Republic of Palau (ROP). The FSM has a seat in the United Nations.